Online Course
DNA Academy: Genetic Genealogy for Beginners & Intermediate
In this comprehensive genetic genealogy course you will learn multiple techniques for demystifying and organizing your research, introducing you to essential tools and tried-and-true methods, while giving you the key skills and confidence to identify biological relations and leap over brick walls.
Instructors
Professional Genetic Genealogist

Professional Genetic Genealogist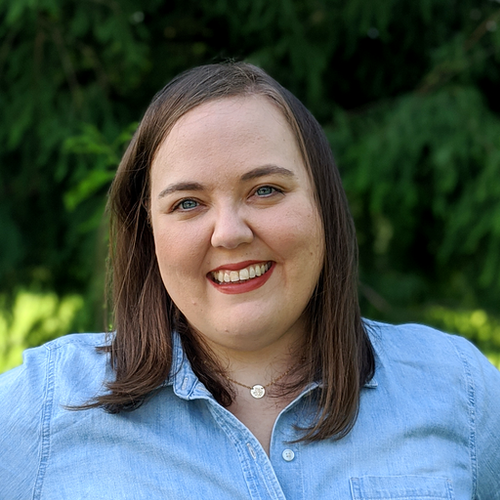 Professional Genetic Genealogist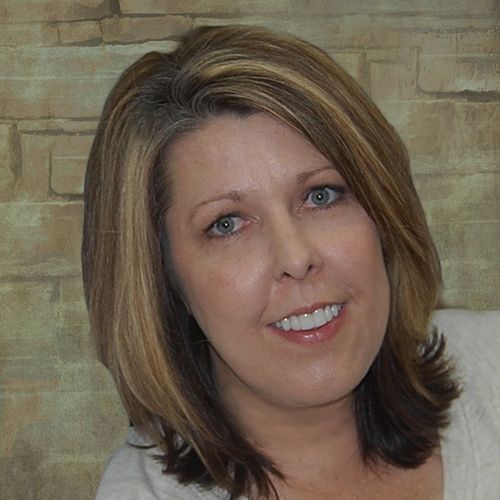 Pre-Registration is now open!
September 4th - 19th
Pre-registration for our Summer Cohort of 2022 is now open! Claim your seat today for a 20% early bird discount.
Hear from previous students
Up-to-date Guarantee
Created by professional genealogists with 40+ years of cumulative experience, and continually updated each quarter
Dedicated Support Team
Ongoing course support from the dedicated Trace research team
Lifetime Access
Buy once, access forever and keep coming back year after year to reference
Private Group Membership
Exclusive access to our DNA academy groups to learn with others in your cohort
Skills Certificate
Certificate possibility for successful completion of course and assessments mailed to your address
Expert Video Q&A
Ask our genetic genealogists your biggest DNA questions and get video responses
Who is this course for?

This DNA Course is for you if:

You've taken a DNA test and have asked, "now what?"

You want to learn about a tried-and-true method for utilizing autosomal DNA test results.

You're exploring doing DNA research as a profession.



You're seeking out biological family members.

You need assistance with determining which test is best for you.


You have a research brick wall that has bothered you for years.
Ready to level up your DNA Skills?
We will help you unlock your potential in field of genetic genealogy research. Whether you're looking overcome a research brick wall or ultimately become a DNA researcher, this course can help. Learn to use all the relevant tools, practice the methodologies and learn alongside professionals each step of the way.
Over 1,400 hours spent writing course, researching and learning design
29 learning modules
Over 100 lessons/chapters
Over 20 handouts/guides/worksheets
Over 20 skills practice applications
Private cohort Facebook group
Expert Video Q&A during cohort
Cohort seats are limited for Summer 2022

Begin your genetic genealogy journey
By registering today you're securing your seat in the upcoming Summer 2022 learning cohort. Seats are limited so claim your spot before it's too late.
Frequently asked questions
Do I need prior experience using DNA in research?
This course is constructed so that someone with little-to-no experience can develop genetic genealogy research skills. The course increases in complexity as it continues, so even a more experienced researcher should find it useful as well.
Will this help me find my biological parent?
Though the course itself may not directly lead to finding your biological father, as there are a variety of factors that play into DNA research success, the skills and knowledge acquired will definitely help in this pursuit. We've focused a lot of the course learning on practical application of tried-and-true DNA methodologies.
Will this help me break down my genealogy brick wall?
Depending on the project, an understanding of your DNA can definitely help break down certain genealogy brick walls. It is not a solve-all solution, however, DNA is one component that can be very helpful in genealogy research and this course is the most robust DNA course on the market.
Is this course supposed to be completed in a specific time?
There is no specified amount of time you are required to complete the course in. That being said, we estimate the course to take about 5 weeks. Upon registration, you were placed in a cohort of others who will be completing the course along with you that you can work with and ask questions. We also will have an ideal schedule for those that would like more structure based on the complexity of each module.
What does Lifetime Access mean?
Once you pay for the course, you will have access to the course forever. This includes updates and additions to the course over time. We are committed to keeping this course and all future content updated and relevant at no additional cost to you. We're lifelong learners and want to reflect that in our business model.
What do I receive buying this course?
You receive full lifetime access to the course, including 1,400 hours of research and learning design to create 29 modules (27 learning + orientation and conclusion), over 100 lessons/chapters, over 20 handouts/guides/worksheets, almost 20 skills practice applications, and more. You will also be able to join the 'Trace DNA' private Facebook group for further discussion and continued support from our research team. After the initial 5 weeks, you can also join the Trace Alumni Group to work with past, current and future Trace DNA Course cohorts. During the 5-week schedule you will have the opportunity to asynchronously submit your specific DNA questions and receive video responses from our professional genealogists.
The course was authored by members of the Trace Genealogy Team. These Professional Genealogists have 40+ years cumulative experience in genealogy research. Their experience includes certificates from Boston University's genealogical program, Progen, as well as other programs. They currently practice genealogy, working on genealogy projects for clients every day. Trace was founded in 2014 and has successfully helped thousands of customers overcome their complicated research brick walls.
Will I get a certificate upon completion of the course?
Upon achieving 80% or better on all skill assessments, participants will be able to receive a certificate of completion. You will receive a digital certificate as well an official certificate mailed to you by our team.
What support is offered upon buying this course?
Support will be offered through the Trace DNA Facebook group according to your cohort. Constant support (during normal business hours) will be available for the five-week duration in that group. Any further questions and support can be asked in the Trace Alumni group where students can work together to solve their genealogical questions. We will also be available indefinitely through email at
[email protected]